Thinking about a higher degree?  MS or PhD might be for you. Find out for yourself. BITS2MSPhD, along with Embryo, presents this opportunity to BITSians on and off-campus. Get to know about the graduate school experience. We will help you find answers for:
Why Graduate School?
How to select a university?
How to write your resume and Statement of Purpose?
How should be your letter of recommendation?
Now you can tweet your questions to us too!
Post your questions on twitter with the hashtag "#bits2msphd". And we shall take it from there. You may tweet your questions before or during the talk.
Off campus participants can join too, via WebEx conference.  You may find the link to live webex conference here.
The talks are held on campus:
In Goa and Hyderabad – Date: 31st August 2013 Time: 6.30 PM IST 
About the speakers: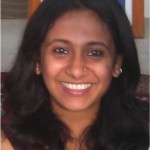 Srivarsha Rajshekar(2007B1TS563P) is currently doing her PhD at the Weill Cornell Graduate School of Cornell University in New York.  She studied M.Sc. (Hons.) Biological Sciences at BITS-Pilani and graduated in 2011.  She pursued her Thesis work at the Max Planck Institute of Molecular Cell Biology and Genetics in Dresden, Germany. She has also worked in research laboratories in the Jawaharlal Nehru Center for Advanced Scientific Research (JNCASR) in Bangalore and the Indian Institute of Science Education and Research (IISER) in Pune prior to beginning her PhD. She is passionate about science research and education.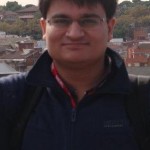 Adwait Gandhe(2008A3TS199G) graduated with a degree in Electrical and Electronics Engineering from the Goa campus in 2012. He interned at Cameo Digital Media Lab (PS1), where he implemented a computer vision algorithm on an embedded platform. He then developed an inventory management system and presented his work at an international IEEE conference in Fukuoka, Japan. He was selected for the StartingBloc Fellowship, and traveled to Boston, USA to attend the Institute for Social Innovation. He then pursued his Bachelor Thesis at Fraunhofer Institute for Visual Computing in Darmstadt, Germany. He also attended the International Conference on Computer Vision, Barcelona, Spain before joining the Robotics Institute at Carnegie Mellon University to pursue his Masters in Robotic Systems Development. He was the Vice-chairperson of the IEEE Student Branch and helped revive Celestia, the Astronomy club. Adwait's focus at CMU was Robotics, Machine Learning and Data Mining. He also took coursework in Entrepreneurship and is currently a member of the Entrepreneurship and Venture Capital Club at the Tepper School of Business. He is currently pursuing an internship at FMC Schilling Robotics, a company that develops sub-sea robots, based in California, USA.
In Pilani – Date: 31st August, 2013 Time: 8:30 PM IST Venue: LTC 5103
About the Speaker: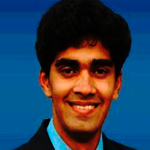 Yashkumar Gandhi (2007A1PS432P) is currently pursuing M.S. in Industrial Engineering at Purdue University, West Lafayette,Indiana, USA.  He completed his B.E. (Hons) in Chemical Engineering at BITS-Pilani in 2011. Earlier this year, Yash interned at GE Global Research Centre, at John F Welch Technology Centre in Bangalore. He has also worked as  a research intern at National Aerospace Laboratories, (CSIR-NAL) Bangalore  and had  been a UGC summer fellow at Institute of Chemical Technology (ICT-Mumbai) in 2010.